CRM For Business – Everything You Need To Know!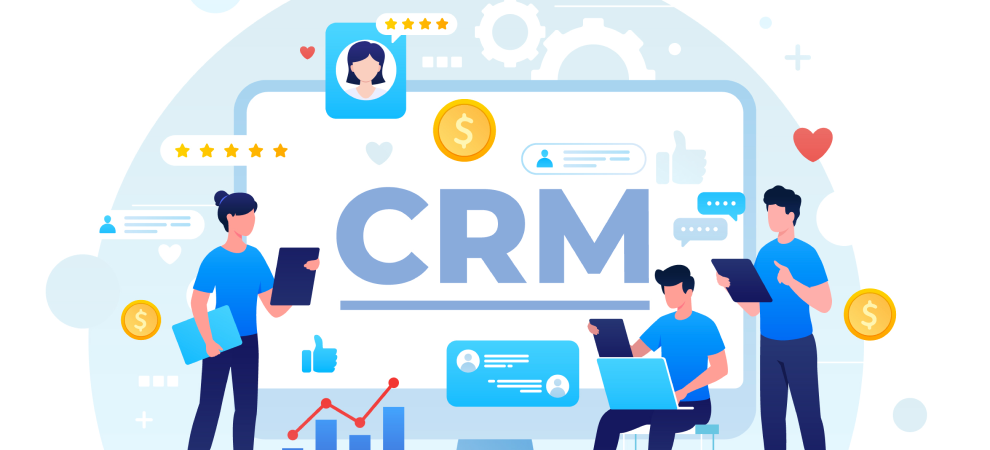 Let's jump on the bandwagon! Accept it or not, growth is an essential aspect of our individuality and life. We have always heard people say, you must reach the stars. Well, from the springtime blooms to our businesses growing into titans or perhaps even making the Fortune 500, it is all definitely about reaching the stars. Great, right? Hmm, although we would have loved to talk about spring flowers blooming, we will instead discuss CRM for business.
Every business owner is aware that their clients are their lifeblood. So how do we keep that lifeblood alive? Yess definitely with a CRM for business. An effective CRM system provides you with the tools that you need to handle all of your contacts with both current and potential customers. However, there are numerous CRM methodologies and solutions, and these will vary based on your company's requirements. So, without any further ado, let's get started..
CRM For Business – The Elevator Of Success
The goal of employing a CRM for your company is to strengthen your interactions with the clients. A customer won't get devoted to a brand after just one satisfying interaction. That bond needs to be maintained and cherished. Hence, businesses may anticipate requirements and offer support by staying in touch with consumers on a personal level with a CRM for business. This helps to establish relationships and raises the likelihood of customers becoming loyal to the brand.
Hence the secret to a company's long-term commercial success is a CRM. A CRM makes it possible for organizations to boost sales and continually enhance the customer experience.
"According to a Gartner study, consumers are 94% more likely to make repeat purchases if they have a simple or low-effort interaction with a business."
Why Do Businesses Need CRM?
The truth is that when it comes to communicating with current and potential consumers, businesses of all sizes struggle with many of the same challenges. The obstacles of today's digital world, where customers find what they want through Google searches, online reviews, and social media posts, must be overcome by any organization, no matter how big or small. No company can be complacent in the face of intelligent, connected customers who can move to a competitor with a single simple click, from mom-and-pop businesses to the Fortune 500.
This gets simpler the more you comprehend your customers, which is the core of any CRM. You can fulfill your brand promise and establish, nurture, and develop long-lasting relationships with your customers with the right CRMs like Maxis CRM.
And if you are still debating whether or not you require a CRM system for your business, then stop right here because you most definitely do! CRM software can do it all, from gaining analytical customer insights to tracking a potential customer's every move to better understanding what your customers need.
And if those facts aren't enough to persuade you, consider these numbers:
Nucleus Research reported an average return on investment (ROI) of $8.71, for every dollar spent on CRM.
HubSpot claims that CRM solutions may increase sales productivity by 34%, revenue by 29%, and conversion rates by an astounding 300%. 300%? Yes, that's correct!
So are you still speculating if you need a CRM? I hope you might not anymore!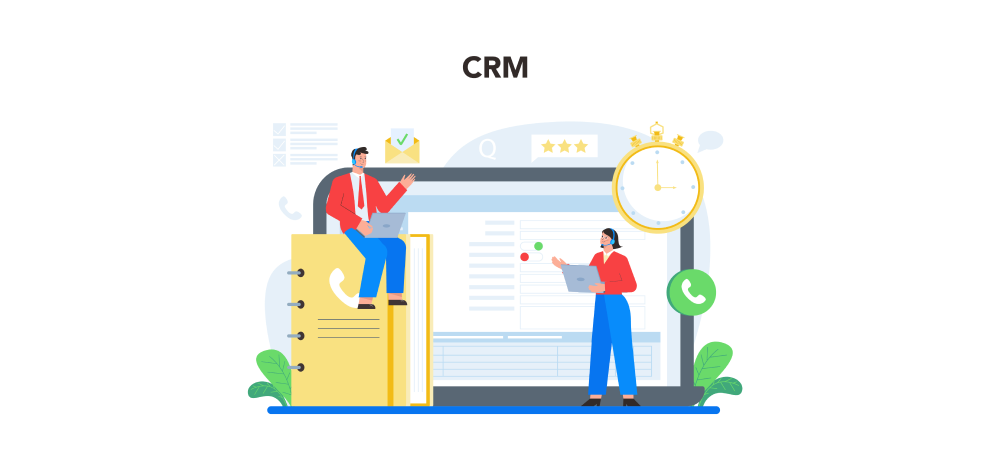 Significance Of CRM For Small Businesses
Businesses would be wise to implement a number of strategies to win over customers' trust and create a lasting relationship. When you examine the operations and activities of small enterprises, you'll find that the majority of them are just getting started in the world of business, have little money to spend, and typically have a small customer base. They usually do not have the benefit of having a large number of consumers who have grown into long-term clients and the resources to delight them. In order to guarantee consumer happiness, they should therefore be looking for strategies to enhance and nurture any leads they receive.
Hence with the help of a CRM, small business owners can address operational issues like sales decrease, excessive client attrition, and misalignment between corporate revenue targets and salespeople's commission rules. Still uncertain? Then here is a list of the top 7 ways how the best CRM for small businesses can increase your bottom line if you are a small business owner.
Best CRM software for small business studies consumer purchase patterns
CRM for small business enables solid and enduring client interactions
Standardizing processes is made simpler for small businesses by a CRM
CRM software for small business speeds up communication
Best CRM software for small businesses makes it easier to execute a killer marketing plan
Best CRM for small businesses enhances customer service 
CRM software for small business enables ambitious goals ("Probably what you are looking for"!)
Without a doubt, every single person needs their small business to thrive. However, increasing sales, expanding your business, and improving your bottom line all demand investments in the perfect fields.
So the key to choosing the best CRM for small business is to concentrate on a straightforward platform like Maxis CRM which has a minimal learning curve, no superfluous features, and the ability to grow with you.
How Does A CRM Work For Business?
The obvious question now is how does a CRM work? CRM software uses solutions that focus on automation, record association, and intelligent reporting to increase the efficiency of your sales process. The software enables you to track high-yield agreements and identify significant prospects while relieving your sales representatives of labor-intensive administrative duties just so that they can focus on closing more deals.
In short, CRM works in practice by helping in
Creating Awareness Of Your Brand
By Acquiring Leads
By Converting Leads Into Consumers
By Providing Help and Support
By Efficiently Upselling
Types Of CRM Pricing Models For Your Business
The types of CRM Pricing models or how a business structures the cost of employing a CRM, can be intricate. However, the most frequent determining variables for pricing are the number of users, feature set, frequency of pay, and potential add-ons. Nevertheless, depending on the aforementioned parameters, the average cost of CRM systems ranges from $12 to $300 per user, each month.
Having said that, the various pricing model categories that you must consider for your business are as follows:
Subscription Pricing Model: In this model, the company often pays a monthly or yearly subscription fee when the vendor hosts the software on their servers (also known as software-as-a-service). The basic pricing model is based on the number of employees who access the software and is per user, per month.
Per-User Pricing: Per-user pricing is one of the most popular pricing models for CRMs. It involves determining a price based on the number of unique users (also known as "seats") that will use the platform. The CRM supplier determines the per-user cost, often on a monthly basis. When your company signs up for the CRM, you can choose how many seats you need to start, and you add and pay for more users as necessary.
Perpetual Licensing: With a perpetual license, a business only needs to pay for the software upfront because it hosts the data on its own servers. Additionally, it might pay the vendor a recurrent (e.g., annual) fee for support or product updates. Businesses that are worried about data security or have sophisticated demands may find perpetual licensing to be an appealing choice (e.g., large organizations).
Fixed-price Pricing: With Fixed-fee pricing, your company only has to pay a certain amount (either monthly or annually), regardless of how many customers or features it uses.
Free plans: The market is flooded with more than just a few pieces of free software. If you don't have the money to invest in a pricey solution, free plans are an excellent alternative. Free versions often provide you with the freedom to explore many features and then buy the product at a later stage.
CRM system selection is heavily influenced by pricing, which varies greatly in terms of pricing models and overall cost. When comparing CRM software prices to determine which is ideal for your company, look closely at the per-user or flat-fee plan's principal expense. After that, take into account any additional fees for add-ons or usage-based charges linked with modular usage pricing.
However, a drawback of free or inexpensive subscription plans is that they may severely limit the number of users and the services available to your company. If you don't buy a higher-tier plan, you can find up paying more for modular usage expenses that you could have avoided. Instead of picking and going for the cheapest choice, thoroughly evaluate your needs to select the best CRM for business.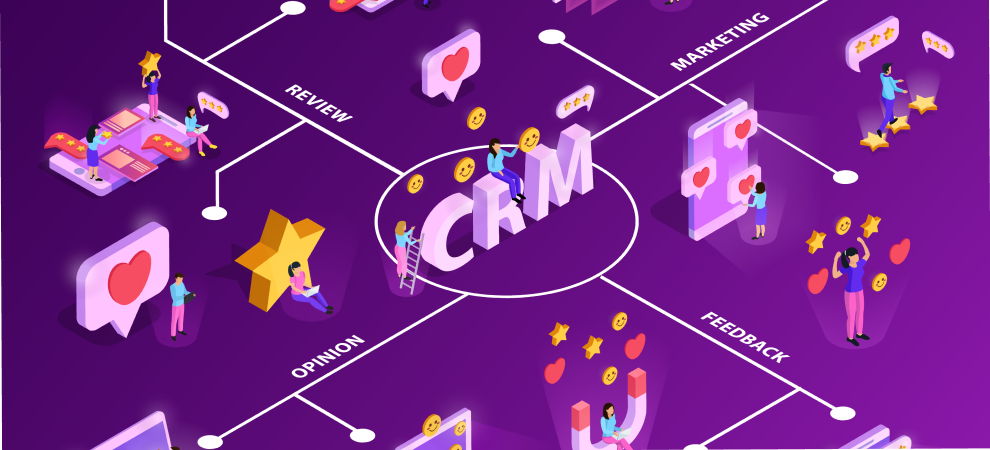 Do I Really Need A CRM For My Business – Why Business Needs CRM?
Like Shakespeare says "To be or not to be, that's the question", so might it be for you when considering a CRM.
At its foundation, CRM is a tool for managing your contact list and documenting your interactions with both current and potential clients. They support you in understanding precisely what email needs to be sent and when depending on where clients are in their buying journey and what your colleagues have already said to them. In short, they help you see the wider picture.

But you might still have the question: Do I actually, really and technically require a CRM?

Just like, is a knife really necessary for a chef? Does a writer really require a pen? Does an artist really require paint?
Definitely not necessary! But without those things, everyone would work less efficiently and earn much less money. So could be the case for your business without a CRM.
Hence when in doubt, ask these set of questions below to yourself to find out whether you need a CRM for business:
Are you certain that managers do not repeatedly contact the same leads from your client base?
Do your managers always make sure to follow up with leads?
Do you know which sales techniques are effective and which are not?
Do you find it simple to customize content and offers?
Do you employ a variety of sales tools, and do not find it challenging to compile client data?
If the answer to the above questions is a yes, then you might not probably need a CRM. However, the majority of you would have had the answers to these questions as a big Nooooo! Hence this is a sign for you to build a CRM to gather all the data if you believe you are missing the larger picture and how each activity affects your pipeline.
Winding Up
Gaining a customer's project is unquestionably a success, but what's even more satisfying is gaining their loyalty by developing a connection that benefits both parties. Hence, CRM software can assist you in automating the routine chores involved in the selling process, freeing up sales representatives to concentrate on what really matters: "The customers"
So, CRM for business is here to stay. But the question is: Is it something you're going to leverage so that you can maintain and maximize organization profits, provide first-rate customer service, and expand your business? Now is your time to think about it!